Thank you for your interest in SIPMA.  Our application process is now closed.
Freedom – a highly valued commodity, holds true within limitations of a context. Same goes with freedom of expression – much propagated on popular media and television. Jean Baudrillard argued that television precludes the reciprocity necessary for symbolic exchange. Since the television audience cannot "give back" to television, television prevents communication according to him. As also among masses, "freedom" is often lobbied for by politicians. Masses, hold power in their silence. In their silence, they absorb and neutralize. How important is freedom to the masses?
This is a call to artists to explore what it means to live in a free world or to have freedom of speech and expression.  An all media show, there are no limitations on size or media as long as it fits through an 84" door.  Visit website for updates and details
We are pleased to announce Jeffrey Wechsler the juror of the show!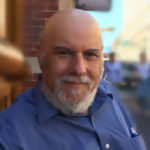 Mr. Wechsler was Senior Curator at the Jane Voorhees Zimmerli Art Museum, Rutgers, the State University of New Jersey, retiring in 2013 after 36 years of service.  He received a Bachelor of Arts and Bachelor of Fine Arts from Brooklyn College, and an M.A. in Art History from Rutgers University in 1975.  Specializing in lesser-known aspects of twentieth-century American art, he has organized well over fifty exhibitions in that field, including Surrealism and American Art, 1931-1947 (1977), Realism and Realities: The Other Side of American Painting, 1940-1960 (1982), Abstract Expressionism: Other Dimensions (1989), Asian Traditions / Modern Expressions: Asian American Artists and Abstraction, 1945-1970 (1997), and Transcultural New Jersey: Crosscurrents in the Mainstream (2004).